Singapore Botanic Gardens
A world heritage site, the Botanic Gardens is a lost-paradise
re-created
Singapore Botanic Gardens, just a short distance from Orchard Road, is a Michelin three-star attractions and Time Magazine's Best Pick for Asia's Best Urban Jungle.

A Brief History of Singapore Botanic Gardens
Singapore Botanic Gardens was awarded a World Heritage Site by The World Heritage Committee on 4 Jul 2015. Established in 1860 and covering an area of 52 hectares, it was once a research ground for botanical studies. Years later in 1990, it was developed to present itself as a place for botanical and horticulture activity. 
However, it was only in 1996 that it broke away from simply functioning as a centre for research, education and conservation. It began providing better public facilities and amenities, drawing crowds with attractions such as the National Orchid Centre, Ginger Garden, Evolution Garden, Coolhouse, and the Children's Garden.
Singapore Botanic Gardens
In present day, the Botanical Gardens still host a herbarium with more than 600,000 botanical specimens it aims to sell itself as an internationally renowned tropical botanical hub, a key tourist attraction and a flagship park altogether.
The Singapore Botanic Gardens has so much to offer; it's almost impossible for anyone to finish sight-seeing in just one day. But no worries, you might like to follow this itinerary as a guideline to ensure you don't miss out on the good stuff.
Things to do in Singapore Botanic Gardens
1. Take a slow walk around the peaceful Swan Lake.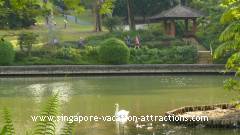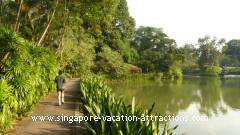 2. Try to locate few of the interesting sculptures like Girl on a Swing, Nurturing, Lady-on-a-hammock and many more at the various parts of the Gardens.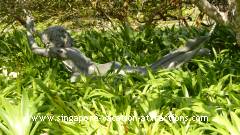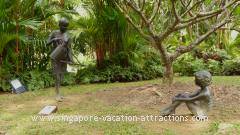 3. Snatch a photo at the beautiful scene surrounds the Bandstand. 
4. Take a good look at a beautiful pond you should not miss in the Ginger Garden.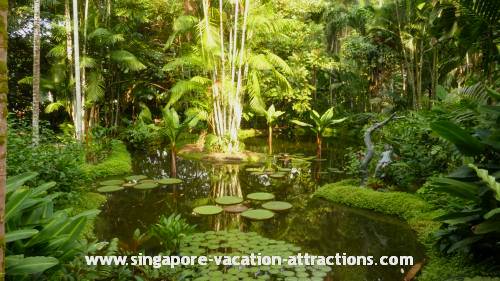 5. A must to visit: the National Orchid Centre.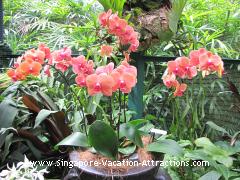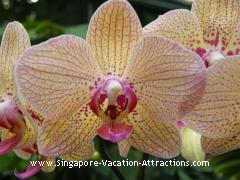 6. Have an enjoyable picnic at the Palm Valley overlooking the Symphony Lake.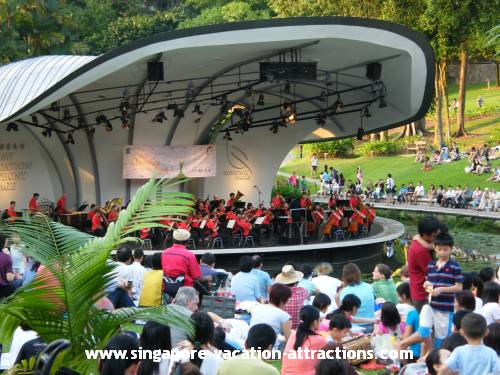 7. Step into the Rain Forest and feel how is it like in a tropical rainforest.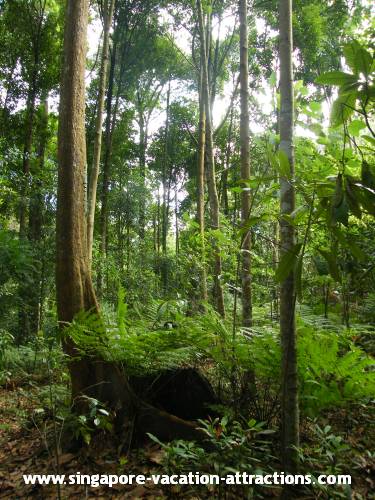 8. For family with children, Jacob Ballas Children's Garden is a place for some great fun.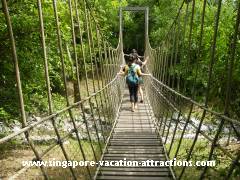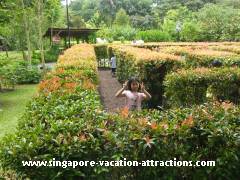 Singapore Botanic Gardens Ticket Prices
Free admission to all. The Gardens opens from 5 am to 12 midnight  daily. 
National Orchid Garden
What not to miss is the National Orchid Garden. Just like a treasure trove, there are many hidden gems to be discovered.
| | |
| --- | --- |
| | Tan Hoon Siang Misthouse in National Orchid Garden |
National Orchid Garden Ticket Prices
Adult: S$5, students and senior citizens(aged 60 and above): S$1, free for child below 12 years old. 
Opening Hours
8.30 am to 7 pm
Visitor Centre
Starting from Nassim Gate, located along Nassim Road, south of the Singapore Botanical Gardens, you will first set sight on the Visitor Centre. Feel free to grab yourself a map of the gardens, or approach their staff should you require any assistance.
Rain Forest
Further up, past the car park, you will notice a small tropical rainforest, just a mere six hectares in size but older than the Botanic Gardens itself. Did you know that Singapore is one of only two big cities with a tropical rainforest grown within its border? Bet you didn't know that!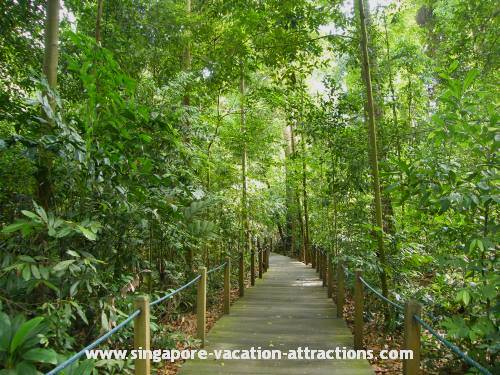 Palm Valley
Straight ahead is Palm Valley with a collection of over 115 genera and no less than 220 species of Palm trees sourced and gathered for your viewing pleasure!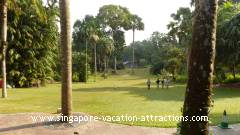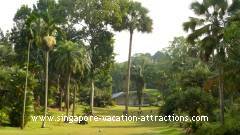 Symphony Lake
Visitors can lay out their picnic mats in the big open field just in front of the Symphony Lake, where free concerts are held every once in a while for some live entertainment. This will be a great spot within the gardens for a cool and relaxing time-out!
SSO in Singapore Botanical Gardens
Ginger Garden
Move on to the Ginger Garden which is right next to the National Orchid Garden. Admire the collection of botanical members of the Zingiberaceae family while taking a break at the Halia Restaurant.
Bandstand
Just up ahead is the Bandstand, an octagonal architecture which was once used to stage musical performances by military bands. Though it is no longer in use, the bandstand is still one of the best features of the garden.
| | |
| --- | --- |
| Bandstand | Sun Garden |
Sundial Garden
Also pop by the Sundial Garden to learn of how folks in the past used to make use of sundials to tell the time. Be intrigued as you figure out for yourself how it really works.
Swan Lake
Next, make a visit to the Swan Lake, which is one of the main highlights on the garden's grounds. The name of this lake is inspired by the many pairs of swans that waddle their way through the waters every single day.
| | |
| --- | --- |
| Swan Lake | Passing of Knowledge Sculpture at Sun Garden |
Food & Beverage
After a day's worth of walking around the Singapore Botanic Gardens, you might like to settle down at any of the eateries to end your day with a relaxing meal. There is the Halia Restaurant at the Ginger Garden, Cafe Les Amis at the Visitor Centre, or better still for a truly satisfying meal - a French fine-dining restaurant located at the colonial bungalow, Au Jardin Les Amis.
More on Singapore Gardens & Wildlife Parks
Gardens by the Bay
Photos of Garden by the Bay
National Orchid Garden
Photos of National Orchid Garden
Photos of Mount Faber Park
Singapore Zoo
Zoo Self-Guided Tour
Zoo Itinerary
Photos of Singapore Zoo
Night Safari
Night Safari Self-Guided Tour
River Safari
River Safari Amazon River
Photos of River Safari
Jurong Bird Park
Jurong Bird Park Self-Guided Tour
Photos of Jurong Bird Park
Other Top 10 Attractions in Singapore
Singapore Integrated Resorts
Sentosa Island
Singapore Zoo
Singapore River
Little India
Chinatown Town
Kampong Glam
Orchard Road
Esplanade Singapore
Singapore Vacation Deals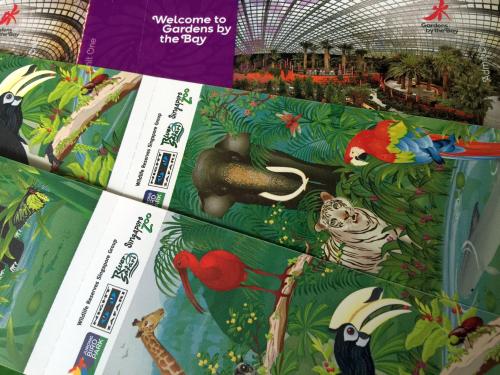 Singapore Attractions Tickets Deal
Return to Top 10 Singapore Attractions page