Orchard Road
New Shopping Malls, Cheap Food and Hotels in Orchard
Orchard Road is undeniably one of Singapore's most genuine sights devoted to shopping and eating. This is where the action is. Majority of the city's most fashionable shops, hotels, restaurants, and nightspots are conveniently located here - a shopper's paradise indeed!
Orchard Road is a great for shopaholics. In fact, Singapore's subway MRT line is so well connected that it provides no break from the entire buy-and-sell frenzy. There's no urban chaos, it is accessible, easy to get around, no need for haggling, and the choice and quality of the goods sold are generally excellent.
Shopping Malls along Orchard Road
Singapore's mania for shopping is comparable to its obsession with Food. If you are one that is always kept up-to-date on the latest buzz, you'll definitely know that it is constantly sprouting up new shopping malls. The latest ones splashed across town are Orchard Central, 313 @ Somerset, Mandarin Gallery and ION Orchard.
Orchard Central
Quietly hidden at the corner of Orchard Road is a 1.2 million square feet Orchard Central with twelve floors of never-ending shopping attractions, dining outlets, beauty & wellness services, gifts & novelties, and a whole lot more waiting to be explored!
One thing you might notice while inside the mall, is that every floor provides a sitting area with a wooden bench and comfy pillows, which is a great solution to resting your tired legs.
Another first among the malls in Orchard are the three outdoor verandas designed as balconies that overlook the streets of Orchard Road. With this new concept, Orchard Central promises to be a breath of fresh air to set it apart from the other malls.
313 @ Somerset
Located right next to Orchard Central is the shopping mall 313 @ Somerset. Enclosed within this mall are 8 storeys of shop after shop and floor after floor, with only the best of retail names. This shopping mall is seated right above Somerset MRT, which means shoppers can very conveniently make their way to the mall.
Try beating this! You are in for a treat with four levels of Forever 21, three levels of Zara, and the largest Uniqlo store in the entire South East Asia! Shop till your heart's content, and be spoilt for choice once again with the onslaught of dining options. If you are yearning to get some Local Food without sacrificing luxury and comfort, visit the mall's anchor tenant, Food Republic ¨C a great place to enjoy some local favorites and to refuel and recharge before you continue your shopping spree.
Mandarin Gallery
Style mavens who are looking for something a little classier should take a detour from 313 @ Somerset and head left to Mandarin Gallery. Still along Orchard Road, this posh-looking giant mall is the latest retail addition to the family.
Specializing in the one particular niche, that is the range of high-end boutiques, Mandarin Gallery speaks timeless elegance, with a modernistic and classy flair in design. The stylish interior of the mall is comparable to the exterior, where you can find 100 outlets with a unique line of fashion labels like Emporio Armani, Marc by Marc Jacobs and D&G; dining establishments such as Lawry's The Prime Ribs; and relaxing health and beauty treats such as Snails and Strip & Brownhaus.
ION Orchard
One look at ION Orchard and you'll know that this shopping mall means business. Designed by a world-renowned architect, this 66,000 square-meter retail giant not only looks the part but also offers shoppers a dynamic shopping treat with over 300 retail, entertainment and dining outlets to choose from.
What's unique about ION Orchard though, is the way shops have been classified. Shoppers who have no qualms about jaw-dropping 4-digit price tags can head to the designer-clad avenue situated at the higher levels of the mall. And if you're a more frugal shopper, your best bet will be to stay at the lower floors where better bargains are more prominent.
Probably the best shopping mall to visit and explore, and a definite favourite of mine is ION Orchard, with a charming concoction of designer boutiques, clothes and apparel stores, dining outlets, gift shops, electronics, and even little knick-knacks.
High-end items to the best bargains, international brands to local names, complementing each other so well that it almost lights up to perfection. ION Orchard has raised the bars for Luxury Shopping, re-defined shopping and brought it to a whole new level.
And if you are looking for something uniquely local, you might like to visit Lucky Plaza where you can find great deals and bargains for mainly electronics and a variety of fabrics that cannot be found else where in the other malls in town.
There is also Far East Plaza, a youthful mall filled with shops at every turn and corner, offering the younger trendy shoppers all sorts of fashion wear and apparels to add more life to their wardrobes.
Cheap and Good Food in Orchard Road
One place you would love is the eccentrically designed Food Opera located at the basement of ION Orchard with practically every local dish you could ever think of.
There is also a food market at the basement of Takashimaya with small stalls selling bite-sized snacks to energize you while you shop, and even an Old Chang Kee planted right outside the mall of Ngee Ann City that lets tourists try out some interesting Singporean favourites like Curry Puffs and Fried Spring Rolls.
For budget travellers, head to the following eateries to enjoy cheap and good Local Food that costs less than S$5:
Asian Food Mall
What: From Filipino dishes to Hawker Fare such as ban mian, fishball noodles and nasi padang.
Where: Lucky Plaza, 304 Orchard Road, B1-148
Open: 10am to 10pm
Tasty Treat
What: Chinese food like claypot rice, char siew rice, wonton and fishball soup.
Where: Far East Plaza, 14 Scotts Road, 05-96/97
Open: Noon to 9pm
Aneka Rasa
What: Malay food like nasi padang, mee rebus, mee siam and yong tau foo.
Where: Orchard Towers, 400 Orchard Road, 04-15/16
SBC Food Court
What: Chinese food like teochew porridge, chicken rice, economic rice and Chinese soups.
Where: Orchard Towers, 400 Orchard Road, Basement 1
Open: 7 to 2.30am
Orchard area in itself is a shopper's wonderland. There is just so much to see, so much to buy and so much to do. The plethora of malls - over 20 of them altogether - runs through the entire street, and spoils you rotten to the extent where you can't decide where to go to next.
It usually brings to mind shopping but there are also other things this place has to offer. Head down to Orchard Road for a movie perhaps, or catch up with friends over a cup of coffee. How about some fun-filled bowling or gaming at an arcade? And who can forget about food when Orchard is typically Singaporean when it comes to eating? Come down and experience first-hand what it is really all about.
Orchard Road is easily one of Singapore's best urban shopping hubs with a whole strip of shopping malls, one after another, and it all comes together for an overall experience that is beyond sheer satisfaction!
Where to Stay in Orchard Road
Highly Recommended Hotels in Orchard
Budget Hotels in Orchard
Mid-Range Hotels in Orchard
Luxury Hotels in Orchard
Family Hotels in Orchard
More Shopping in Singapore
Budget Shopping Malls
Popular Shopping Malls
Luxury Shopping Malls
Shopping Malls in Marina Bay
Shopping Malls in Bugis
Shophouses along Arab Street
Chinatown Street Market
Little India Arcade
Other Top 10 Attractions in Singapore
Singapore Integrated Resorts
Sentosa Island
Singapore Zoo
Singapore River
Little India
Chinatown Town
Kampong Glam
Singapore Botanic Gardens
Esplanade Singapore
Best of Singapore Tourist Attractions
Top 10 Singapore Attractions
Top 10 Singapore Night Attractions
Top 10 Things to do in Singapore
Universal Studios Singapore

Return to Top 10 Singapore Attractions page
Return from Orchard Road to Home page
Singapore Vacation Deals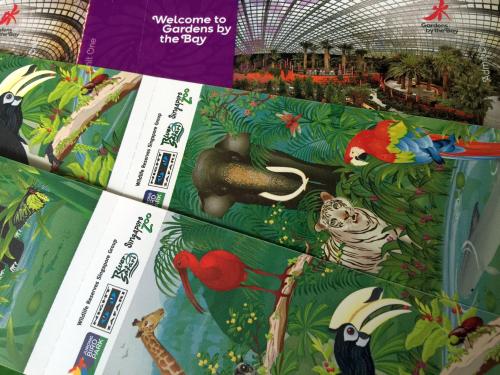 Singapore Attractions Tickets Deal