Singapore Hotels in Little India
Most hotels in Little India are located within the boundaries of four main roads: Race Course road, Sungei Road, Jalan Besar and Kitchener Road. This area is served by two MRT (subway) stations: Little India and Farrer Park stations.
The ideal hotels to stay would be those located near to the Little India MRT station, which is closer to most Attractions in Little India. If you can't find a decent hotel in this area during peak period, the other nearby areas to consider would be hotels in Bugis or Chinatown.
Why Choose to Stay in Little India?
Singapore Little India, located to the east of the Singapore River and north of Kampong Glam, combines a variety of exciting cultural experiences with low-cost lodging options and convenient ways to navigate the area.
Little India features a wide range of cultural, shopping and dining experiences, from Indian Temples and sari shops to authentic Indian Restaurants. The area offers a wide variety of hotel and hostel options for travellers on a budget. Cheap hotels range from S$50 to S$100 per night, while hostels close to the city area cost as low as S$30 a night. The two MRT (subway) stations make travelling around Little India a breeze.
Choose the Right Hotels in Little India
A. Highly Recommended Hotels in Little India
While all the hotel options have their pros and cons, the 35-Room Perak Hotel in the heart of Little India offers a true home away from home experience. With rooms starting at S$128 and maxing out at S$188 per night, the Perak Hotel is one of the highest-rated budget hotels in Little India.
Former guests call it a "haven in Asia," with superb customer service and comfort. Perak hotel is ideally located for those looking for easy access to shopping, with numerous shopping plazas all within easy walking distance. With fewer rooms than some of the larger options, the Perak Hotel provides a more personalized experience for each guest.
Rates and Reviews: Perak Hotel
B. Cheap Hotels in Little India
The Hangout @ Mt. Emily on Upper Wilkie Road in Singapore city on the edge of Little India offers both a hostel area and private rooms. A 5-bed mixed dorm costs about S$41 a night per person. 
The Hangout @ Mt. Emily is a no-frills hotel- no television or extras such as toiletries in the room- but it does have a bar and restaurant. Hotel guests are encouraged to mingle with hostel guests and share experiences.
Rates and Reviews: The Hangout @ Mt. Emily
Travellers preferring more privacy than afforded by a hostel may want to check out Hotel 81-Rochor, with rates starting as low as S$119 per night. 
This centrally located hotel is within walking distance of several large shopping complexes and the Singapore National Library. Amenities include in-room television, IDD telephone, coffee maker, a mini-bar and complimentary beverages.
Rates and Reviews: Hotel 81-Rochor
C. Budget Hotels in Little India
For travellers planning to spend very little time in their rooms, the Fragrance Hotel - Selegie offers prices that fit all budgets. The rooms and bathrooms are small, but it is within walking distance of the famous, 24 hour Mustafa Centre. 
The hotel boasts a rooftop swimming pool, a complimentary car park and an in-room LCD color television with DVD features.
Rates and Reviews: Fragrance Hotel - Selegie
D. Mid-Range Hotels in Little India
Those with a slightly more flexible budget can enjoy a personalized experience at the boutique-style Albert Court Village Hotel, formerlly known as Albert Court Hotel, on Albert Street. 
The spacious rooms housed in refurbished and redesigned pre-war shophouses feature an electronic locking safe, remote control air conditioning, color television and a mini-bar. Guests can start their morning with a workout in the modern gym and relax after a day of sightseeing in the side-by-side Jacuzzis. Rooms start at S$175 per night.
Rates and Reviews: Albert Court Village Hotel
The Parkroyal on Kitchener Road, located right in Little India, offers another mid-range option for travellers. With 534 spacious rooms, each designed to promote comfort and relaxation, offers travellers all the conveniences of home without sacrificing the luxuries of vacation.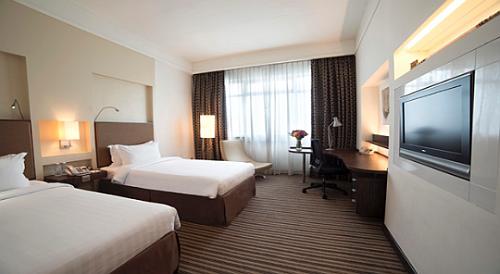 Rooms feature cable television with in-house movies, complimentary internet access, a desk, and a shower over a bathtub. Additional facilities include a fully-equipped gym, steam bath, large swimming pool, and a wading pool for children. Room rates begin at S$200 per night.
Rates and Reviews: Parkroyal on Kitchener Road
E. Family Hotels in Little India
Hotel 81-Selegie, on the outskirts of Little India, offers similar amenities but also provides family rooms comfortable enough for up to four adults. 
Rates start at S$109 for basic rooms and S$149 for family rooms. Hotel 81-Selgie is conveniently located near the landmark Peace Centre and just minutes on foot from the Little India MRT.
Rates and Reviews: Hotel 81-Selegie
Cultural Hotel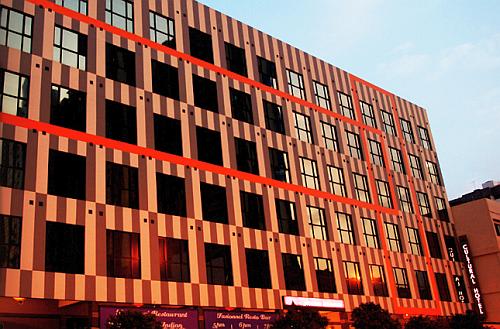 The Cultural Hotel (formerly known as CityHub Hotel), a newer addition to budget hotels in the Little India vicinity, provides both standard and family-sized rooms. The hotel is easily accessible by airport shuttle, MRT or taxi and features in-room satellite LCD television, tour scheduling services and room service from 11am-10pm.
Rates and Reviews: Cultural Hotel
F. Hostels in Little India
Those on a very tight budget that don't mind sharing space with others will find several  hostels each under S$30 a night per person.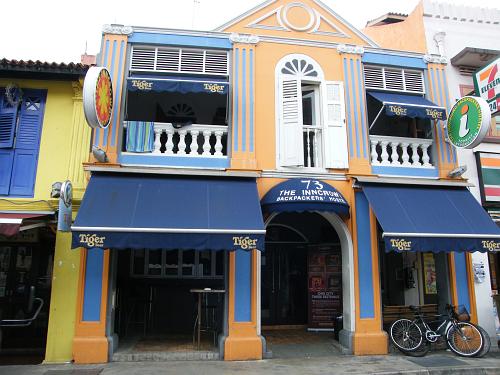 The Inncrowd,  located on 73 Dunlop Street in Historic Little India Conservation, provides breakfast, personal lockers, internet access and guided tours as part of their rate. Discount tickets to Singapore Attractions are available at the tours desk in the hostel. Reception desk and security operates 24 hours a day. Additional amenities include a guest kitchen, barbecue area and library. Visit The Inncrowd Backpackers Hostel website for more information.
The Travellers Inn is located just outside Little India in the city of Singapore at 127 Tyrwhitt Road, less than 10 minutes away from the Farrer Park MRT.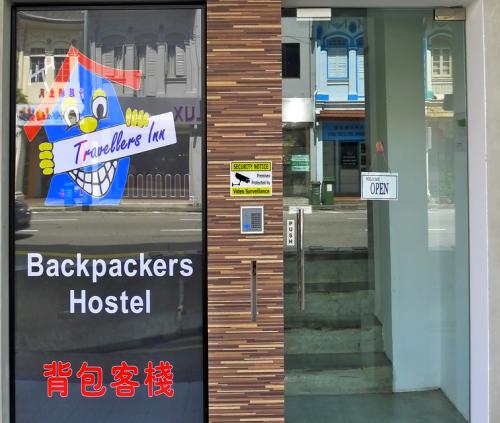 Dorm rooms typically hold up to six people, making it ideal for groups or families. Although the Travellers Inn doesn't provide a cooking area in the hostel, there are several eateries and shopping centers located within walking distance. 
Rates and Reviews: Travellers Inn
Attractions in Little India
After choosing the best hotel to fit their needs, travellers can take in the sites and sounds of Little India. Visit the Sri Srinivasa Perumal Temple on Serangoon Road and take in the pyramid-shaped tower above the main entrance, with six tiers of sculptures.
At the junction of Serangoon Road and Campbell Lane, visit the Little India Arcade for everything from ayurvedic herbs to Indian handicrafts. Swing by the fortune teller at the shopfront of No.76 Serangoon Road to see what the future holds in store, then head down Race Course road and enjoy authentic Indian dining.
Enjoy the family friendly atmosphere at Mustard, located at 32 Race Course Road, and be sure to try the specialty fish dish on the back of the menu, or head further down the road and dine in the Anjappar Authentic Chettinaad Restaurant with their delicious chicken and mutton Bryani.
Where to Stay in Singapore
Hotels in Marina Bay
Hotels in Sentosa Island
Hotels in Chinatown
Hotels along Singapore River
Hotels in Orchard Road
Hotels in Bugis
Hotels in Colonial District
Singapore Vacation Deals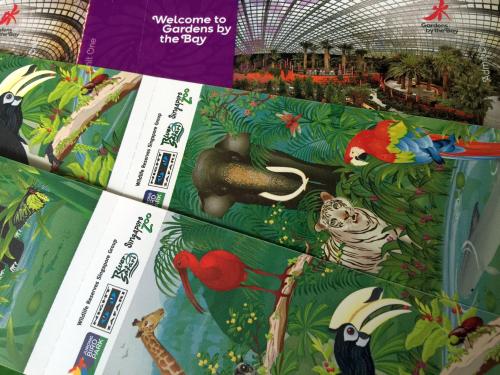 Singapore Attractions Tickets Deal