Sentosa Island
Useful Sightseeing Tips to Tour Sentosa Smartly
Most tourists visit Sentosa Island. Even locals like my family and myself pay a visit to Sentosa at least once a year. It's definitely an ideal playground for people on family vacation. Plan for at least a day's sightseeing in Sentosa. 
For first time visitors, check out the Eight Attractions at Imbiah Lookup. They include:
Sentosa CineBlast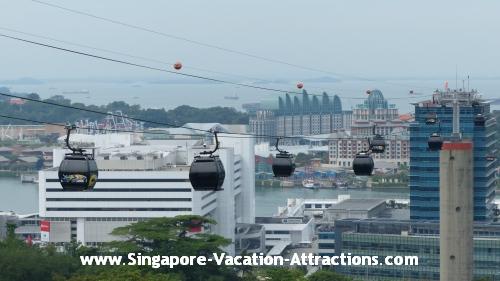 What not to Miss
Three things we always do when visiting Sentosa: Take the Luge and Skyride and see the amazing sea creatures at the Underwater World. The last thing is to have a nice picnic at one of the three Sentosa Beaches.
For a first-time visitor, I would suggest that you pay a visit to the Images of Singapore, one of the top Sentosa Attractions. This award-winning museum gives you an insight into the old times as well as modern days of Singapore all under one roof.
One of the over-rated show, Song of the Sea is a must-see water show by the sea located at Siloso Beach. Formerly known as Musical Fountain, it is a complete change after a major renovation. I used to end my trip with the show, where the hightlight is on fountain-like water spray dancing harmoniously with the background classical music. In addition, it was enhanced with colorful lighting which changes constantly with the rhythm of the background music. Now filled with lasers, pyrotechnics, bursts of fire, water jets, pop music and a live cast, the show has become more like a state-of-the-art entertainment. I wasn't impressed with all the new additions. However, it's still a good experience if you have not yet seen it.
Songs of the Sea has been replaced by Wings of Time
Songs of the Sea ended its last performance on 4 May 2014. It was replaced by Wings of Time from 17 Jun 2022 onwards. 
Sentosa New Show Wings of Time at Siloso Beach
Wings of Time Ticket Prices and Show Times

Show Times: 7.40pm and 8.40pm
Ticket Prices: $23 (Premium seat), $18 (Normal seat). Singaporean, PR and work permit holders enjoy a $3 discount.
Buy Singapore Attractions Tickets as a Package Deal
Please fill out the below form with at least three attractions (why three attractions?) or more under the option 'Pick your own attractions' and we will send you a free quotation based on your selections by the next working day.
You may also choose any one or more days from the options Day 1, Day 2, Day 3, Day 4, Day 5. We will then compute and send you the total amount of the deal.
All the attractions tickets are valid for at least a month, some as long as 3 months. You may use the tickets on any dates so long as not to exceed the expiry date.
All the below deals only provide you with entrance tickets to the above attractions. It does not include transport and tourist guide. You have to go about the above attractions on your own. 
Getting There: How to Get to Sentosa Island?
Alight at Harbour Front MRT station, look out for signage for Exit E(to Vivocity/Sentosa Express). Once you arrive at the entrance of Vivocity Shopping Mall, turn left and take the escalator to level 3 where you will find Sentosa ticketing booths.
How to Get to Harbourfront MRT Station
Click on the Singapore Street Map which will show you the location of Vivocity and how to get to Harbour Front MRT station from any part of Singapore by public buses and MRT(subway).
How to Get to Universal Studios Singapore
Align at Waterfront Station(Sentosa Express 1st station) if your destination is Universal Studios Singapore or the Resorts World Sentosa Integrated Resort. Check out other ways of Getting to Universal Studios Singapore
How to Get to Sentosa Beach
Alight at Beach station(Sentosa Express 3rd or last station). When you are out of the station, you will be able to see a tram station. Join the blue line queue to take the tram to Palawan and Tanjong beach or the green line to Siloso beach.



Sentosa Island Admission Charges
By Bus
Admission charge of $2 applied, in addition to the $2 bus fare.
By Sentosa Express
$3 for Sentosa Express ticket, inclusive of island admission fees.
By Taxi or Car
The revised entrance fees to the island by car and taxi are based on per taxi or per car, regardless of how many passengers each vehicle carries, as shown in the following table:
| | | | | |
| --- | --- | --- | --- | --- |
| Time | 7am to 12pm | 12pm to 2pm | 2pm to 7pm | 7pm to 7am |
| TAXI | | | | |
| Weekday | $5 per taxi | $2 per taxi | $5 per taxi | $2 per taxi |
| Weekend and Public Holiday | $6 per taxi | $6 per taxi | $6 per taxi | $3 per taxi |
| CAR | | | | |
| Weekday | $6 per taxi | $2 per taxi | $6 per taxi | $2 per taxi |
| Weekend and Public Holiday | $7 per taxi | $7 per taxi | $7 per taxi | $3 per taxi |
Parking at Sentosa Island and Car Park Charges
You may park your vehicle at the following car parks which have a cheaper rates than those Car Parks at the Universal Studios Singapore: Imbiah Lookout Car Park(nearest to Univesal Studios, about 10 minutes walk), Beach Car Park, Palawan Beach Car Park and Tanjong Beach Car Park.
| | | | |
| --- | --- | --- | --- |
| | 7am to 12pm and 2pm to 7pm | 12pm to 2pm | 7pm to 7am |
| Weekday | S$3 for first 4 hours, S$1/hour thereafter | Free | S$1 per entry |
| Weekday and Public Holiday | S$5 for first 4 hours, S$2/hour thereafter | S$5 for first 4 hours, S$2/hour thereafter | S$2 per entry |
Sentosa Island Photos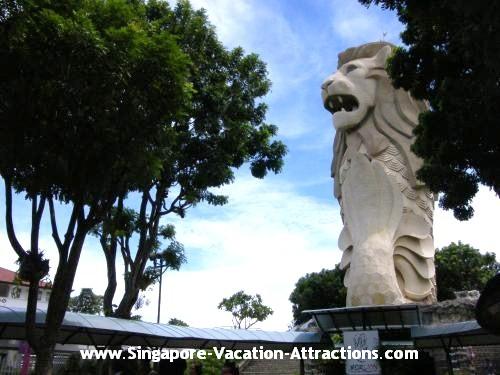 Go to Sentosa Attraction Photos page for more pictures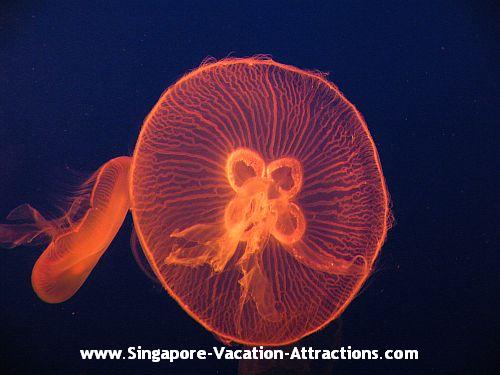 Go to Sentosa Underwater World Photos page for more pictures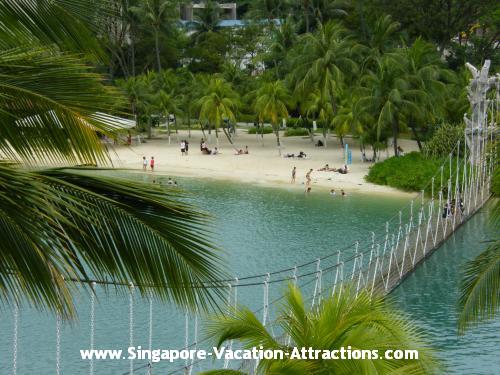 Go to Sentosa Beach Photos page for more pictures


Sentosa Island Video
Where to Stay in Sentosa
Highly Recommended Hotels in Sentosa
Budget Hotels Near Sentosa
Mid-Range Hotels in Sentosa
Luxury Hotels in Sentosa
Hotels Near Universal Studios Singapore

More on Sentosa Island Tourist Attractions
Sentosa Attractions at Imbiah Lookup
Sentosa Newest Attractions
Photos of Sentosa Attractions
Sentosa Beaches
Photos of Sentosa Beaches
Sentosa Underwater World
Photos of Sentosa Underwater World
Resorts World Sentosa Integrated Resort
Universal Studios Singapore
Photos of Universal Studios Singapore
Other Top 10 Attractions in Singapore
Singapore Integrated Resorts
Sentosa Island
Singapore Zoo
Singapore River
Little India
Chinatown Town
Kampong Glam
Orchard Road
Singapore Botanic Gardens
Esplanade Singapore
Singapore Vacation Deals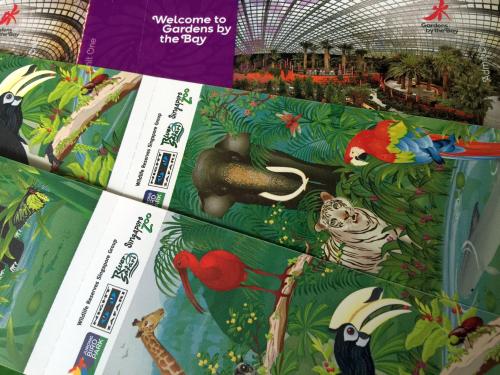 Singapore Attractions Tickets Deal

Return to Top 10 Singapore Attractions page