4-Day Singapore Tour Itinerary for Family

Family Vacation Guide for Day 1 and 2
Singapore is an amazing place for a family vacation. With several different wildlife parks, a major theme park, and even unexpected winter activities in the midst of the sub-tropical paradise, you never have to worry about your children getting bored.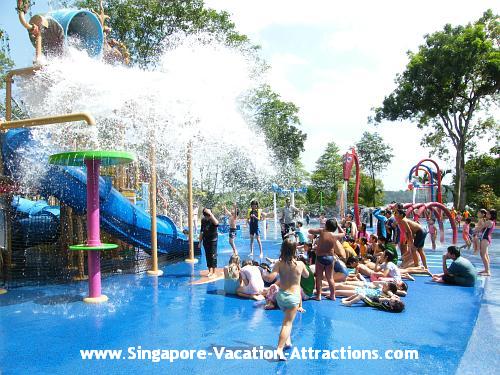 Watch Singapore Zoo Rainforest Kidz World Video
The city offers several very family friendly hotels, including the gorgeous Shangri-La Hotel Singapore with a children's pool and child-care services. The Marina Bay Sands resort is also an excellent option. They offer a Kid's Club for children ages 6 and up. Both hotels made the Five Star Alliance's list of the best kid-friendly hotels in Singapore. For budget-conscious travellers, CityHub in Little India area is a good choice.
Family Vacation Guide Day 1
Singapore has three fantastic wildlife parks that are sure to delight both children and grown-ups alike, so plan to spend your first day and night exploring those. Get up early and head to the Singapore Zoo, which opens at 8:30am, and eat your breakfast in the company of some friendly orang utans in the Jungle Breakfast with Wildlife programme, which runs from 9-10:30am. This is sure to be an experience your child never forgets. 
After breakfast, get ready to embark on a journey around the world of animals. If you have small children, you can rent a stroller or wagon to help you get around easier.
The zoo features over 300 different species of animals, from the silly splashing otters to the dignified,  majestic elephants, so you could spend the whole day just checking out the wildlife, but if you want to let your children splash around a bit and enjoy some hands-on activities, stop in at the Rainforest Kidzworld. 
| | |
| --- | --- |
| | White Tiger |
The unique carousel features fantastical creatures rather than traditional horses, and the Kampung House allows kids to rifle through cabinets and drawers. No need to worry if you forgot the sunscreen and fun swimming accessories, the gift shop sells just about everything you need for some impromptu fun in the sun.
| | |
| --- | --- |
| Goat feeding | Pony feeding |
Later in the afternoon, head to the Jurong Bird Park, where your dinosaur-lovers will learn about the fascinating similarities between today's birds and the ancient winged beasts and embark on an archeological dig of their own to uncover fossils from millions of years ago. 
| | |
| --- | --- |
| Lory Loft | |
Penguin Coast is also a must for children, and features six different species of the tuxedo birds. Get there at feeding time (various time slots) and your children can help the zoo staff feed these fun-loving birds. 
| | |
| --- | --- |
| Penguin Coast | Bird feeding session |
Before leaving, take the family for a stroll through Parrot Paradise and enjoy the colourful array of 92 different species of parrots. Many parrot species are becoming extinct in the wild, and Jurong Bird Park is taking measures to help ensure this doesn't happen.
| | |
| --- | --- |
| Lory Loft suspension bridge | Feeding session at Lory Loft |
When the sun goes down, head over to the Night Safari for some after-hours animal excitement. Catch the live Creatures of the Night Show and enjoy a twenty minutes spectacular display of nocturnal animals acting on their basic instincts. 
After the show, hop on the tram and tour through the park to see how other animals behave at night. This is a one-of-a-kind opportunity to show your children what goes on in the animal kingdom long after they've gone to bed for the night.
You may want to check out the below Night Safari Tour deal which include hotel pickup and drop-off services. The tour is conducted by a local guide with an option to take in a buffet dinner at the Ulu Ulu Safari Restaurant.
Family Vacation Guide Day 2
Start your morning by taking your kids on a trip down memory lane at the Mint Museum of Toys. Indulge in a little nostalgia of your own as you view collections of toys from all around the world and from as early as the 1910s. 
| | |
| --- | --- |
| Popeye | Micky Mouse |
Toys include such notable characters as Mickey Mouse, Ultraman, and Batman, as well as pre-WWII toys from Japan, and numerous toys from Singapore's own history.
| | |
| --- | --- |
| Robin and Batman | Tin Tin |
Mint Museum of Toys Ticket Prices
Adult: S$15, Child: S$7.50
Mint Museum of Toys Opening Hours
9.30am to 6.30pm daily



Later on, have an early lunch nearby. Stroll to one of the coffee shops like Chin Chin Eating House or YY Kafei Dian for a plate of authentic Hainanese Chicken Rice.
Visit Singapore Science Centre in the afternoon, one of the top science museums in the world. With over 20,000 square metres of indoor and outdoor exploration spaces, you could spend the entire day here if you wanted to and still not run out of fun things to do. 
| | |
| --- | --- |
| Magic Mirror | Head on a Platter |
Kids can learn about outer space, watch chickens hatch in the Hatchery, play with water, and even learn the basics of genetics. Many of the exhibits include loads of hands-on activities to really give kids the true experience of playing the role of miniature scientists.
Singapore Science Centre Ticket Prices
Adult: S$12, Child: S$8
Singapore Science Centre Opening Hours
10am to 6pm daily
After the Singapore Science Centre, head to nearby Snow City for a winter wonderland experience. The temperatures outside may be hot and balmy, but in Snow City, you'll step into a totally snowy environment. This is a great opportunity for families who live in year-round warm climates to experience a little taste of what the way-up-north countries go through every year. 
The whole family can play in the snow, engage in a competitive snowball fight with each other, explore an igloo, and even go sledding! Jackets and boots are provided, but you'll need to bring your own long pants and socks.
Snow City Ticket Prices
Adult: S$15, Child: $15
Snow City Opening Hours
10am to 6pm daily
Finish up your night with a little stargazing at the Singapore Omni-Theatre, next to Singapore Science Centre. The sessions are free, and depending on the month of the year, you can see clear to Neptune. The Omni-Theatre also has amazing IMAX movies. Visit Omni-Theatre website for more information on Movie Titles and Showtimes.
Check out Where to Stay in Singapore.
Continue on 4-Day Singapore Tour Itinerary for Family:
Day 3: Sentosa Island and Universal Studios Singapore
Day 4: Marina Bay and Orchard Road
If you have more days to stay, you may want to check out the following self-guided tours.
Self-Guided Singapore Sightseeing Tours
5-Days Singapore Tour Itinerary
Singapore City Tour
Singapore Sightseeing Tour Guide
Singapore Sightseeing Tour Pass
Best of Singapore Tourist Attractions
Top 10 Singapore Attractions
Top 10 Singapore Night Attractions
Top 10 Things to do in Singapore
Universal Studios Singapore
Singapore Vacation Deals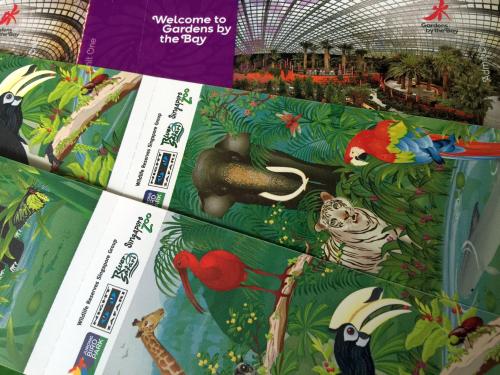 Singapore Attractions Tickets Deal