Budget Shopping Malls in Singapore
For Frugal Shoppers Looking for Good Bargain
Hunting for budget shopping malls in Singapore may get somewhat complicated without a proper shopping guide in hand. Most of us travel with a budget in mind. When it comes to Singapore, the vibrant shopping culture may excite us beyond our wallets' control. Here, we will fill you in on some very useful information on getting your retail therapy without busting your budget!
Unless you are shopping in a department store, be prepared to haggle to get value for your money's worth. If you are planning to buy something pricier - let's say a camera or a laptop - it would be a great idea to visit a department store and arm yourself with its retail price - to set the bar for a good bargain.
Ask for the best price to kick-start the negotiation. If it doesn't seem to be going your way, here's a tip: walk towards the store exit, giving the impression that you are not in favour of the price, and you will be surprised to hear them calling you back with a better offer.
The following are few of the budget shopping malls you can find in downtown Singapore:
Far East Plaza
One of the oldest shopping centres in the Orchard Road district. With its directory of hundreds of self-owned shops, this shopping mall gives customers a unique shopping experience ?from tailors to travel agencies and fashion retailers to souvenir and hobby shops. Most of the stores here are locally-owned by young entrepreneurs and designers, which makes it a great place to find cheap and good buys.
Address: 14 Scotts Road, Singapore 228213.
Tel: 65-62352411
Nearest MRT Station: Orchard
Mustafa Centre
Located off Serangoon Road in Little India is Singapore's one and only 24-hour shopping mall. Best of all, this massive frugal shopper's paradise is everything it claims to be. It is stacked with levels of never-ending bargain priced goods from groceries to household appliances. As one of the popular budget shopping malls, this mall alone is one experience you'll never forget.
Address: 145 Syed Alwi Road, Singapore 207704
Tel: 65-62955855
Nearest MRT Station: Farrer Park
Bugis Street
Located just opposite Bugis Junction, Bugis Street has everything affordable and trendy from t-shirts and dresses to fashion accessories like bags, shoes and sunglasses. Many of these small stalls are open to bargaining and price haggling. So, while single digit price tags are common here, try negotiating and you might find yourself bagging an even better deal.
Nearest MRT Station: Bugis


More Shopping in Singapore
Popular Shopping Malls
Luxury Shopping Malls
Shopping Malls in Orchard Road
Shopping Malls in Marina Bay
Shopping Malls in Bugis
Shophouses along Arab Street
Chinatown Street Market
Little India Arcade

Return to Shopping in Singapore page
Return from Budget Shopping Malls to Home page
Singapore Vacation Deals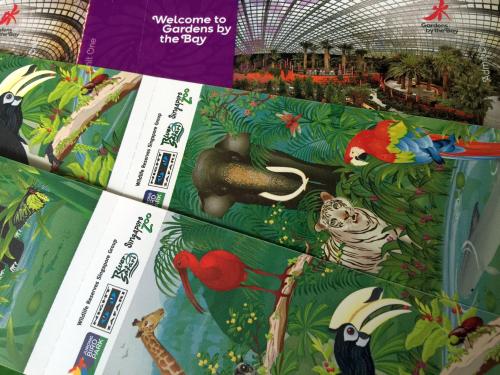 Singapore Attractions Tickets Deal