Luxury Shopping Malls in Singapore
For High-spending Shoppers Knowing What They Want
Just received a big paycheck? Feel like treating yourself to some luxury retail therapy? If you're one of those lucky ones where the word 'budget' means nothing to you and 4 digit price tags are just the norm then read on as we fill you on the best luxury shopping malls to visit.
Paragon
One of the first luxury shopping malls built in Singapore, drawing in up-market shoppers and the trendy young urban professionals.  With six levels of designer goods including fashion and accessories boutiques from world renowned brands like Banana Republic, Jimmy Choo, Ben Sherman, Coach, Gucci and Tods, this mall promises to satisfy the shopaholic in you!
Address: 290 Orchard Road
Tel: 65-67385535
Opening Hours: 10am to 9pm
Nearest MRT Station: Orchard/Somerset
DFS Galleria Scottswalk
This is the place for tourists with the power to spend. This rich-scarlet painted mall is known for its duty-free offerings with the likes of luxury and high fashion brands including Chanel, Dior, Gucci, Fendi, Ferragamo Salvatore, Burberry, Dunhill, Cartier, Bvlgari, Tiffany & Co., Chopard and Loewe.  Be sure not to miss out on the great souvenirs here such as the Singapore Sling and other uniquely Singaporean handicrafts and accessories.
Address: 25 Scotts Road, Singapore 228220
Tel: 65-62298100
Opening Hours: Sun to Thu 10am to 10pm, Fri to Sat 10am to 10.30pm
Nearest MRT Station: Orchard
Mandarin Gallery
One of the newest luxury shopping malls that's caters to the sophisticated and fashion-conscious. Level one and two deliver chic international brands like Dolce & Gabanna, Bread & Butter, Mar by Marc Jacobs, and Emporio Armani; level three is lined with edgier styles of casual and sports wear and level four showcases everything lifestyle including beauty & wellness services.
Address: 333 Orchard Road, Singapore 238867
Tel: 65-68316363
Opening Hours: 11am to 10pm
Nearest MRT Station: Somerset
Ngee Ann City
Houses several special interest stores like Chanel, Marc by Marc Jacobs, Dutti, Guess, Harley Davidson and Shanghai Tang ?all offering the latest trends and designs with price tags only few can appreciate. While this mall caters to both the mainstream and high-end shoppers, these big names are something to look out for.
Address: 391 Orchard Road, Singapore 238873
Tel: 65-65060461/2
Opening Hours: 10am to 9.30pm
Nearest MRT Station: Orchard or Somerset
Ion Orchard
This mall may seem like a typical shopping mall along Orchard Road. But if you travel a little higher from the first floor and beyond, you will soon realize that this mall is actually more than meets the eye. Levels one to four house premium international brands like Gucci, Luis Vuitton, Prada and Cartier. It's time to let your wallets do the walking?
Address: 2 Orchard Turn, Singapore 238801.
Tel: 65-62388228
Opening Hours: 10am to 10pm
Nearest MRT Station: Orchard
Palais Renaissance
Located right next to the Thai Embassy in Singapore, opposite the Hilton Hotel, is an elegant building that plays host to prestigious names such as DKNY, Gianni Versace and Prada. You can even find Singapore's very first high-end Indian fashion store, Mumbai Se located on the second floor. Everything you see here shouts 'expensive, 'classy' and 'beautiful'.
Address: 390 Orchard Road, Singapore 238871
Tel: 65-67386993
Opening Hours: 10am to 10pm
Nearest MRT Station: Orchard
One of Singapore's most luxury shopping malls, with a selection of prestigious brands and stores mainly suited to those with spending powers of heirs and socialites. Offering you an exquisite shopping experience with the finest names like Paul Smith, Moshino, Jill Sander and Balenciaga, the elite range dresses you with apparel, handbags, accessories, shoes, watches and even jewellery.
Address: 581 Orchard Road Singapore 238883
Tel: 65-67345250
Opening Hours: Sun 11am to 7pm, Mon to Sat 10am to 7pm
Nearest MRT Station: Orchard
Be enthralled and pamper yourself with nothing but the best!
More Shopping in Singapore
Budget Shopping Malls
Popular Shopping Malls
Shopping Malls in Orchard Road
Shopping Malls in Marina Bay
Shopping Malls in Bugis
Shophouses along Arab Street
Chinatown Street Market
Little India Arcade
Singapore Vacation Deals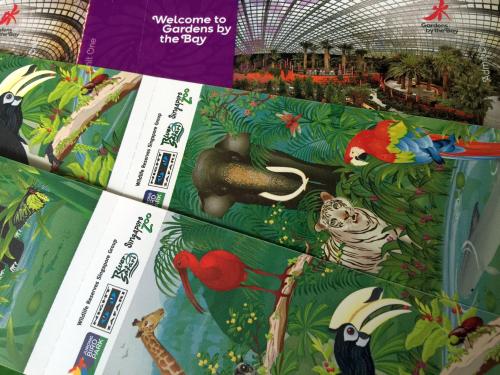 Singapore Attractions Tickets Deal

Return to Shopping in Singapore page