Clarke Quay
A Nightspot for Food, Entertainment and Chill Out
A Brief History of Clarke Quay
Clarke Quay was named after Sir Andrew Clarke, the second Governor of Singapore and governor of the Straits Settlements. 
During the 19th century, this place was bustling with trade activity as bum boats swamped the Singapore River, travelling up and down the waters carrying goods and produce ready to be stored in the row of warehouses along Boat Quay and Clarke Quay. In the late 20th century, the government relocated all activity to Pasir Panjang, and transformed the area into an entertainment and dining district.
One of the Singapore's Top Nightspots
Unlike other Singapore nightspots like Zouk Singapore and St James Power Station, it is not just about partying the night away. Emphasis here is placed on livin' it up in style, class and sophistication. With the many posh restaurant establishments, you can be assured of a gastronomical feast! There's Indian, Chinese, Italian, Spanish and so many other types of cuisine to choose from.
Clarke Quay(01:21)

GX5 Extreme Swing
Apart from food, it has a lot more in store for visitors. The latest recreational addition is the GX5 Extreme Swing. This exhilarating thrill ride is not for the faint hearted. If travelling 60m high at the speed of 220kph doesn't scare you, then you might like to put this bungee rocket to the test for an experience you will never forget.
If you're lucky, you might catch a glimpse of street performances in the form of buskers during certain weekends.
Where to Enjoy a Good Meal
If you are there for the food however, you'll be spoilt for choice. Few recommended restaurants for a good meal would be Bayang(Tel: 65-63370144) for authentic Indonesian Cuisine, Peony Jade Restaurant(Tel: 65-63380305) for traditional Cantonese cuisine with a modern twist, and Restaurant Madame Butterfly(Tel: 65-65576266), which is a very oriental themed dining restaurant offering Chinese food that is served like the French and prepared like the Italians - a must try!
Where to Chill Out
For those who are just looking for a cozy place to chill, give Crazy Elephant(Tel: 65-63377859) a try! 
This bar is small but full of life with their nightly live stage performances. An alternative would be Brewerkz(Tel: 65-64387438), a microbrewery, sports bar and restaurant all in one. They have a pool table, tv entertainment, dartboards, and screenings of English soccer matches every Saturday night. While you're at that, order their specialty micro brewed beers to complete your experience!
For those feeling restless, don't fret. Clubbing is another popular reason why many love to visit Clarke Quay. Two familiar names frequently associated with its spunky nightlife are that of Attica and The Pump Room.
Attica(Tel: 65-63339973) is a club famous for the onslaught of celebrities and models pouring through their doors. Most of the clientele housed here hold the title of VIP, always dressed up to look gorgeous and glamourous. Not surprisingly, the interior of this club is equally charismatic, with a lustrous bedroom setting of golden flowing curtains, comfy couches and sensual chrome lighting.
The Pump Room(Tel: 65-63342628) on the other hand is quite the contrary. The concept of this night club is shown through their innovative dining and entertainment features, catering to working professionals around the area.
What distinguishes it from the other clubs of Clarke Quay is the chic and sophistication of its ambience. The live band plays a great mix of jazz, pop and alternative rock that makes this place simply perfect for a relaxing chill out session.
If you are one that enjoys contemporary Australian cuisine and freshly brewed beers, you'll definitely find The Pump Room to be irresistibly appealing. The extensive selections of main courses on the menu, plus their in-house microbrewery are enough reasons for a visit. Be sure to try out their signature Indian Pale Ale or Wheat Ale for an intoxicating treat!
Tourist Attractions along Singapore River
Photos of Clarke Quay
Singapore River and Its History
Embark on a Singapore River Cruise
Boat Quay and the South Bank of the River
Photos of Boat Quay
Colonial District and the North Bank of the River
Photos of Colonial District
Asian Civilisations Museum
Hotels along Singapore River

Other Singapore Night Attractions
Night Safari Singapore
Merlion Park
St James Power Station
Trishaw Ride around Bugis Area
Singapore River Night Cruise
Chinatown Street Market
Cable Car and The Jewel Box at Mount Faber
Zouk Singapore
Singapore Vacation Deals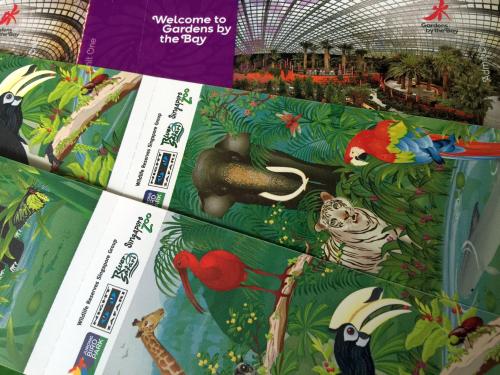 Singapore Attractions Tickets Deal
Return to Singapore Night Attractions page
Return to Sinigapore River page