Exploring Kampong Glam
Learn Malay History, Culture, Food and More
A Brief History of Kampong Glam
Kampong Glam is an enclave for the Malay and Arabs community according to Raffles' Town Plan of 1822. When british came to Singapore in 1819, a treaty was signed between the British East India company, Sultan Hussein Shah of Johor and Temenggong Abdul Rahman. The treaty allowed the company to set up a trading post in Singapore.
n return, a residential area was allocated to Sultan and his family. Later, the Sultan built a palace and mosque here. Because of this, the area soon became a muslim hub with immigrants from Malacca, the Riau Islands and Sumatra of Indonesia.
The main building in the area is Istana Kampong Gelam or Sultan's Palace. It was built by Sultan Hussein around 1829 and rebuilt in 1840 for his son, Sultan Ali, by George Coleman.
Next to the Palace is the Gedung Kuning or yellow mansion, which was once the home for Sultan Hussein's grandson. It was painted yellow as Malays consider yellow to be a royal colour. The Istana has been converted into the Malay Heritage Centre since 2005 and the Gudung Kuning into a restaurant.
Another prominent and historic building in the area is Sultan Mosque. The idea of having a mosque near the Istana was from Sultan Hussein. It was built in 1824 and rebuilt in 1925. More on Sultan Mosque and its surroundings.
It was fronted by Bussorah Mall, two rows of conserved shophouses along Bussorah Street. Spend some time here and you will soon realise that local Malay enjoy a simple and unhurried life. Try walk into a shop and you will notice that the shop assistant (or the shop owner?) is not eager to sell you anything. She will be patient to answer any of your questions with a smiling face even you don't buy anything from the shop.
A popular street in the area, Arab Street, was well known as a textile heaven, especially in the 1950s and 1960s. The street, lined with two- and three-storey pre-war shophouses on both sides, is a pleasant sight for strolling and shopping.
Sultan Mosque and Arab Street Photos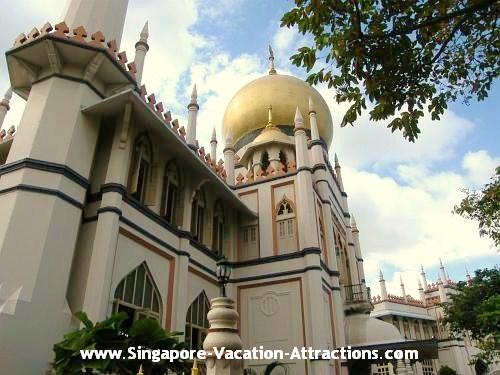 Go to Kampong Glam Photos page for more pictures
Kampong Glam Video
Indian Muslim Food: Mutabak
Kandahar Street During Fasting Month
Where to Stay in Bugis and Kampong Glam
Highly Recommended Hotels in Bugis
Hostels in Bugis
Cheap Hotels in Bugis
Budget Hotels in Bugis
Mid-Range Hotels in Bugis
Family Hotels in Bugis.
Must-See Nearby Attractions
Sultan Mosque and Its Surroundings
Bugis Street
Top 10 Malay Food
Malay Festival - Hari Raya Puasa
Other Top 10 Attractions in Singapore
Singapore Integrated Resorts
Sentosa Island
Singapore Zoo
Singapore River
Little India
Chinatown Town
Orchard Road
Singapore Botanic Gardens
Esplanade Singapore
Best of Singapore Tourist Attractions
Top 10 Singapore Attractions
Top 10 Singapore Night Attractions
Top 10 Things to do in Singapore
Universal Studios Singapore

Return to Top 10 Singapore Attractions page
Singapore Vacation Deals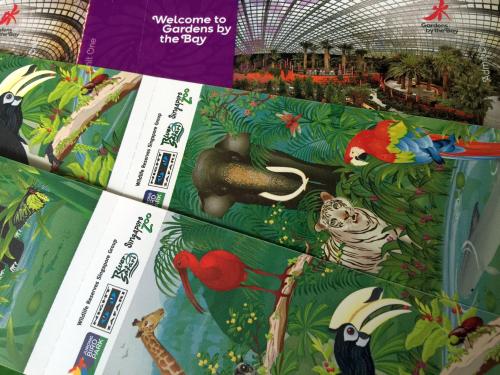 Singapore Attractions Tickets Deal