Restaurant Week Singapore
Restaurant Week Singapore 2011 Set Menus
During Restaurant Week Singapore, which will be held from 21 to 27 Mar 2011, you may dine at those participated restaurants for their set lunch at only S$25++ or dinner at S$35++. With an additional charge of $15 for lunch and $20 for dinner, you got a chance to dine at 27 Fine Dining Restaurants including Japanese restaurant Kinki, Chinese restaurant Yan Ting in St Regis and Italian restaurant II Lido.
Booking of Restaurant for Restaurant Week Singapore 2011
Booking of restaurant for public starts from 23 Feb 2022 onwards. Priority are given to Centurion members on Feb 14 and 15. If you hold an American Express card, you have the advantage of booking these restaurants at an earlier date from 16 to 20 Feb 2011. All reservations can only be made at www.restaurantweek.sg
The following dining offerings are extracted from our local newspaper The Sunday Times dated 30 Jan 2011:
1. Ku De Ta Highlighs: Smoked eggplant flavoured with black vinegar and topped with marinated salmon caviar; and Scottish salmon glazed with soy and served with Chinese dates.
Price: S$++(lunch), $55++(dinner)
Where: Marina Bay Sands, 10 Bayfront Avenue
Open: Noon to 3pm, 6pm to 2am(weekdays); 6pm to 2am(weekends)
2. Gattopardo Hightlighs: Sardine alla Beccaficu, which is sardines stuffed with pine nuts, baked black olive, breadcrumbs and raisins; and Porchetta Cotta al Forno a Legna, which is herb-roasted pork belly in wood-fired oven.
Price: S$25++(lunch), $35++(dinner)
Where: 11 Canning Walk, The Legends Fort Canning Park
Open : ZNoon to 3pm(lunch), 6.30 to 10.30pm(dinner) daily
3. Stellar at 1-Altitude Highlights: Warm tart of Tarago River red square cheese, vine tomatoes and caramelised onions served with rocket salad; and pan-seared barramundi fillet with saffron potatoes, fig and truffle vinaigrette.
Price: S$40++(lunch), $55++(dinner)
Where: 1 Raffles Place, Level 62
Open : 11.30am to 2.30pm(lunch), 6.30 to 10.30pm(dinner), Mondays to Saturdays, closed on Sundays
4. La Saint Julien Highlights: Three-course set lunch includes Assiette de la mer et emulsion de bisque, a seafood platter with lobster bisque emulsion; Coq au Vin et puree de pomme de terre au beurre, a traditional braised chicken in red wine sauce with bacon and mushrooms; and Pommes caramelisees a l'orange, glace aux amandes et coulis de pralines, which is caramelised apple with orange, almond ice cream with chocolate and praline coulis. The dinner menu has not been confirmed.
Price: S$40++(lunch), $55++(dinner)
Where: 3 Fullerton Road
Open : Noon to 2pm(weekday lunch), 6.30 to 10pm(weekday dinner); 6.30 to 10pm(Saturday dinner), closed Sundays
5. Salt Grill & Skybar Highlights: Compressed beetroot, rocket endive and roquefort(sheep milk blue cheese) salad
Price: S$40++(lunch), $55++(dinner)
Where: Ion Orchard, 2 Orchard Turn, Levels 55 & 56
Open : 11.30am to 3pm(lunch), 6 to 10.30pm(dinner) daily
6. The Garden Highlights: Roast tomato and capsicum soup with basil sorbet and crispy rice as appetisers. Lunch main is coriander marinated chicken wrapped in whole wheat tortilla with carrot and cumin dressing, while dinner main is salmon cooked sous vide(under vaccum) with quiona risotto roast chicken jus and watercress.
Price: S$25++(lunch), $35++(dinner)
Where: The Sentosa Resort & Spa, 2 Bukit Manis Road
Open : 10am to 10pm daily
7. Absinthe Highlights: For lunch, choose between crispy braised Kurobuta pork belly or steamed Red Coral trout. For dinner, choose between wagyu beef cheek braised in red wine or roasted black cod, prawn and asparagus risotto.
Price: S$40++(lunch), $55++(dinner)
Where: 48 Bukit Pasoh Road
Open : Noon to 2.30pm(weekday lunch), 6.30 to 10.30pm(Mondays to Saturdays) 
Are you excited about the line-up of dining deals during Restaurant Week Singapore? Act fast by making your reservation now before the seats are all taken out!
Festivals in Singapore
Singapore Festivals and Events Calendar
Chinese New Year Celebrations
Thaipusam Festival
Singapore Vacation Deals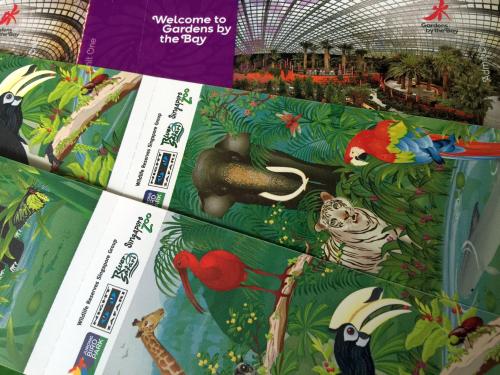 Singapore Attractions Tickets Deal
Return to Festivals in Singapore page