Singapore Wet Markets
So Different from a Supermarket
Wet markets are an Asian phenomenon scattered throughout the island of Singapore. This is the one place where you are sure to find flocks of Singaporeans going about their daily morning routine of grocery shopping. Being part and parcel of a typical Singaporean lifestyle and culture, the locals here find it no hassle at all despite the unfavorably wet and pungent conditions of the market.
These traditional markets are divided into two sections: the wet area where fresh meats and seafood are sold; and the dry area where herbs, spices, vegetables and fruits can be found. A first time visit to the market will set you aback the second you see the staggering range of food items sold. The wide array of items sold here will leave you absolutely speechless.
Two places where you can have a good experience of a typical wet market in Singapore are at Tekka Market located at the heart of Little India and the traditional market in Chinatown at the basement of Chinatown Complext(opposite Buddha Tooth Relic Temple).
A Scene of Chinatown Wet Market(02:59)
Things you Get from these Markets
There are several stalls with colorful displays of vegetables; stalls with delightful assortments of seasonal and exotic fruits; butchers selling different cuts of meat (try fishing out tips from them for some culinary inspiration on what cuts go best with what dishes); stalls showcasing their extensive range of seafood from live prawns and squid to varieties of fresh fish. You'll even find hidden within wet markets, stalls selling odd and ends food items such as tofu, noodles and grass jelly; small corner stalls offering an aromatic array of colorful dried goods and spices; and stalls specially dedicated to selling eggs of various sorts ?century eggs, salted eggs and chicken eggs.
Why is Wet Market Popular?
Freshness is the keyword here ?these markets out win supermarkets with the freshness of the produce, with vegetables delivered fresh from the farm, and meats and seafood fresh from the wholesale port in Jurong. Sure, you have to slog through the not-so-conducive environment but it's definitely worth the crud on your shoes. No amount of convenience and cleanliness at a supermarket can compare to what you can get at a traditional market.
Unlike a supermarket, these markets give you the benefit of price bargaining. Building a good relationship with the various stall owners is vital if you want to find yourself fetching a better price for your purchases. In addition to that, you'll also hear the yakity-yak of women chattering away with each other. It is without a doubt a place for friendly networking, not only with the stall holders but also friends and neighbours going about their daily grocery shopping.
Since most markets start operations from as early as four in the morning, it's common to have Singaporeans rising early before the sunrise to beat the crowd and make their trip down to do their marketing.
More than a Market
Shopping at these markets has been a typical Singaporean routine for generations now. Regardless of racial or cultural background, this place functions as a centre for people from all walks of life, to gather as a community - a simply heart-warming sight of smiles, laughter, and friendship bonding - a typical scene of an ordinary day at the traditional market.
There's so much to see, so much to do and so much to learn. Though not very attractive, a wet market is a must-see attraction for a true cultural experience of Singapore!
Other Top 10 Things to Do in Singapore
Singapore Flyer
Singapore River Cruise
Chilli Crabs 
National Museum of Singapore
Asian Civilisations Museum
Hawker Food
Singapore Sling 
Explore Cultural Singapore
Images of Singapore
Return from Wet Markets to Top 10 Things to Do in Singapore page
Singapore Vacation Deals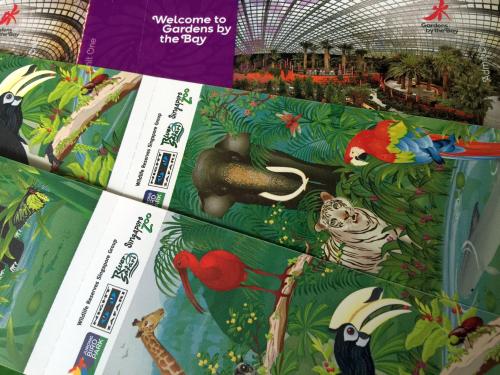 Singapore Attractions Tickets Deal