Architecturally Interesting Shophouses Around Chinatown
Shophouses were two to four-storey terraced building where the ground floor is used for business purposes and the upper floor for living quarters. They were unique in a way that every shop's front have to reserve a common space five-foot in width, known as five-foot-ways for public access. 
The purpose is to provide shelter for the pedestrians. This is a really clever and thoughtful implementation, especially in tropical country like Singapore, it keeps us under cover from the rain and sun.
Shophouses along Neil Road


Shophouse's five foot way


Conserved shophouses along Blair Road


Artistic wall tiles


Unique patterns wall tiles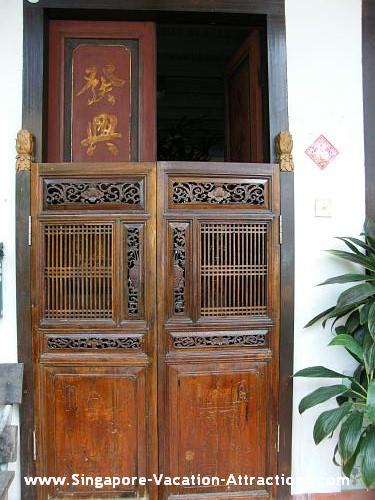 Handcrafted wooden door known as pintu pagar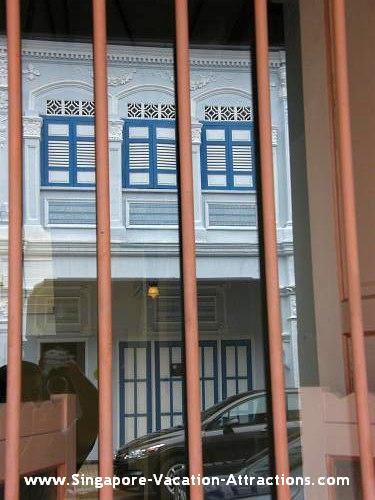 Reflection from a window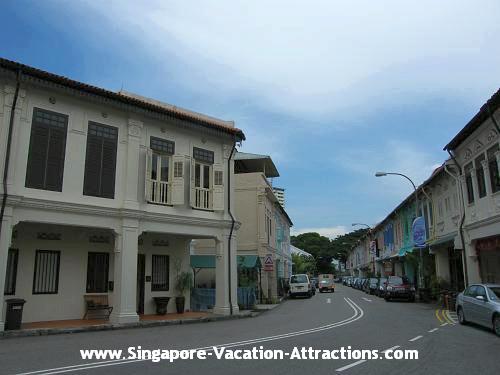 A scene of Blair Road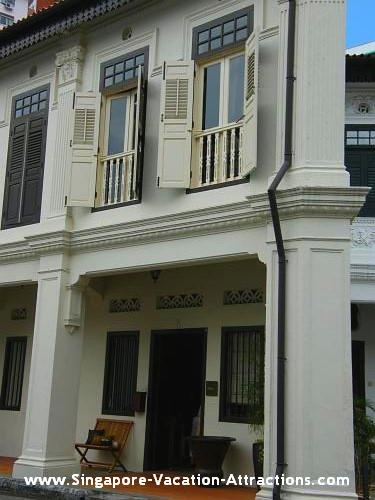 Restored shophouses along Everton Road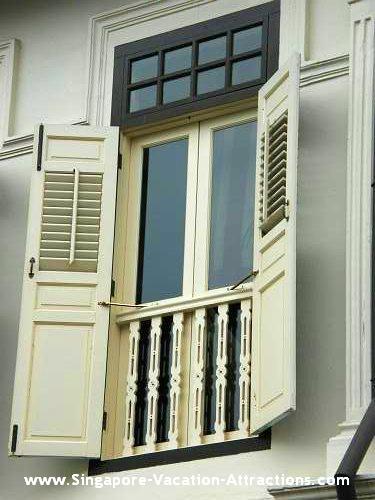 Wooden window shutters


Other Chinatown Tourist Attractions Photos
Baba House Photos: A Peranakan Museum
Chinatown Street Scene Photos
Hawker Food Photos at Chinatown Complex Food Centre

Return to Singapore Chinatown page
Return to Singapore Photos Gallery page
Singapore Vacation Deals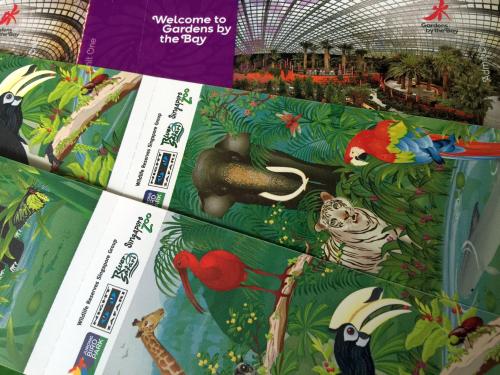 Singapore Attractions Tickets Deal